Books
Mind Mapping for Smarter Thinking
by Tony Buzan with Chris Griffiths & James Harrison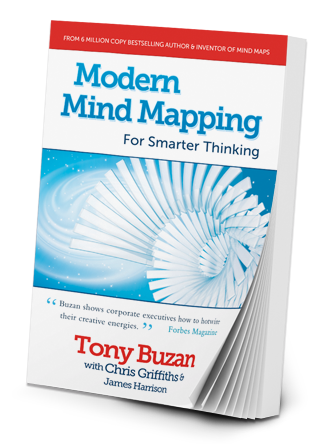 Five decades ago, Tony Buzan invented the innovative thinking tool, the Mind Map. Now over 250 million people worldwide are employing the infinitely flexible Mind Map as a creative, organisational, and task management tool, and its uses have multiplied to span all areas of education, business and home life.
In this latest collaboration, the inventor of Mind Mapping and the CEO of ThinkBuzan explore and define the relevance of Mind Mapping today.
With a collective 60 years of research and experience, Tony Buzan and Chris Griffiths show you how to take the most powerful creative thinking tool available and use it to turbo charge your creativity, innovation and productivity for success in the modern age.
Quick Steps to a Better Memory
by Tony Buzan with Jennifer Goddard & Jorge Castaneda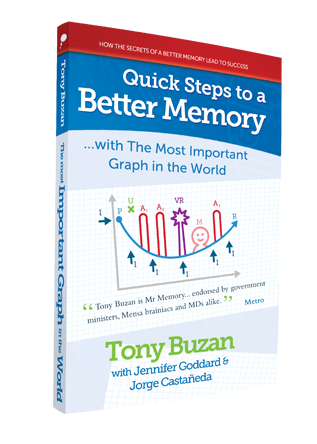 Quick Steps to a Better Memory unleashes powerful truths about our memory and how we learn and behave. Discover how you can use this knowledge to deliver presentations and speeches with real impact, make your PR and marketing resonate, raise your social and emotional IQ, develop your creativity and intelligence, maximise your time, and create a more meaningful, memorable life.
The people and organisations that already understand and employ the power of this graph are the leaders in their respective fields. Learn the secrets behind the success of renowned orators, Olympic athletes and international business magnates through this single graph.
Quick Steps to a Better Memory won't just change your perspective, it will change your life.
"Tony Buzan will do for the brain what Stephen Hawking did for the universe."The Times
GRASP the Solution
by Chris Griffiths with Melina Costi
Whether you're an entrepreneur, professional or ambitious manager, innovation is the currency you need to succeed in the world today. In GRASP The Solution, Chris Griffiths introduces an inspiring and proven thinking system that's simple to 'grasp' and apply, and will help you build creative momentum towards your goals.
Firstly, Chris empowers you to stop and think about your thinking through an understanding of the five GRASP modes of thinking – Generative, Reactive, Analytical, Selective and Proactive. Then he leads you every step of the way to that BIG idea using the Solution Finder. Follow Chris's four-step process to learn how to develop killer ideas and make winning decisions, easily, boldly and powerfully!
"Chris has profoundly changed my way of thinking and creating solutions, and has sounded a creative voice that I did not know existed."Ed Allen, RADM, US Navy (ret), Executive Business Coach and Consultant